What is Based on a True Story?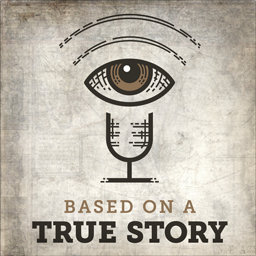 Based on a True Story is an award-winning podcast that compares what really happened with what we see on the silver screen.
You'll learn about a different movie that claims to be "based on a true story" and see just how accurate it was. Sometimes they're pretty close, other times it's not.
It's always fun, educational, and a great story that'll leave you with new trivia knowledge to share with your family and friends.
Fresh episodes are released every other Monday morning, just in time for your morning commute.
Turn Everyday Tasks into a Learning Experience
The easiest way to listen to the show is to grab the free app on either Android or iOS.
Subscribe in Your Favorite Podcast App
Already have a favorite podcast player? No problem! You can get the show anywhere podcasts are available by simply searching for "Based on a True Story" in your favorite podcast player.
If you're having trouble finding it, here's the links you probably need:
Subscribe on YouTube
Use YouTube to subscribe to the podcast by subscribing to the channel below: